Samsung Galaxy s8 is an IP68 rated phone that means it is completely dustproof and potentially water-resistant. I used the word potentially because it is not completely waterproof. The water resistivity level of this phone is about up to 1.5 meters deepest the water for about 30 minutes.
So it means you could take underwater selfies in the swimming pool through your Samsung Galaxy s8 phone cause it is potentially waterproof. But how could you take underwater photos/selfies? Hence you can't click your phone under the water? Don't worry; we've got the solution; it's an easy method.
How to take Underwater Photos through Galaxy s8
To take underwater photos/selfies through the galaxy s8, you need to on the Timer of your phone, look at the below image.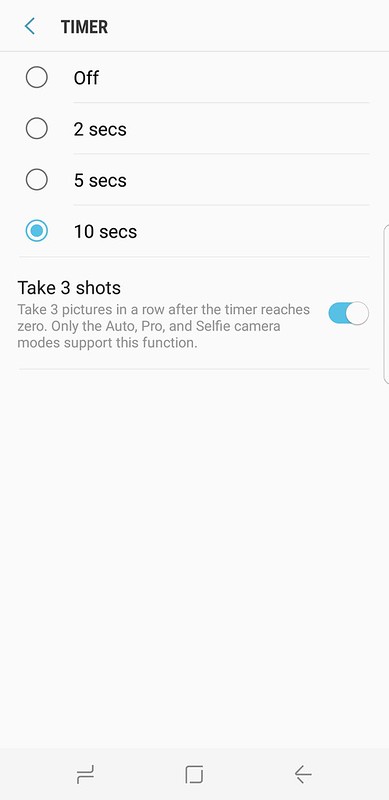 You need to set a Timer for just about 10 seconds. You can find the Timer option on the camera setting option. Once you start the Timer, automatically, three photos will be captured after 10 seconds. That's it.